Backflow Test Kits
We provide the required annual calibration traceable to N.I.S.T. with a calibration report showing "as found" and "as left" data as required by the State. Approved by the Shelby County Cross Connection Board to certify backflow test kits used in Memphis and Shelby County.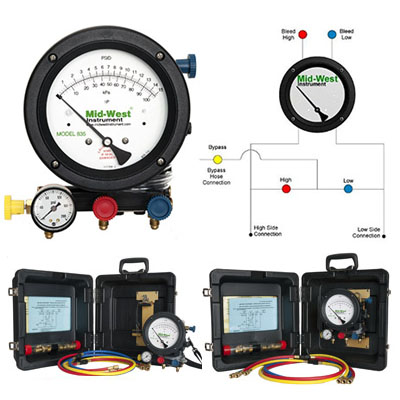 Mid-West Instrument
Control Services is a distributor of Mid-West products including the 835 & 845 Models.
Custom Hoses
We make custom backflow test kit hoses. They have a 1/4" ID instead of the 3/16" ID in the refrigeration hoses currently being used in today's test kits. You can pick from 5 different colors and 3 different ends. Get one with or without a filter, and cut to your specified length.
Our filter has an all-anodized lightweight aluminum housing with a 90 micron brass filter that is both cleanable and replaceable.
We can also repair your current backflow test kit hoses and/or add a filter to it.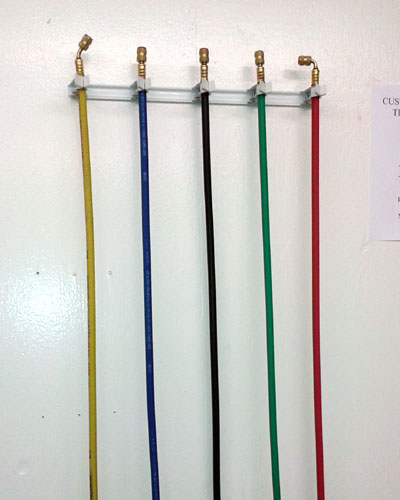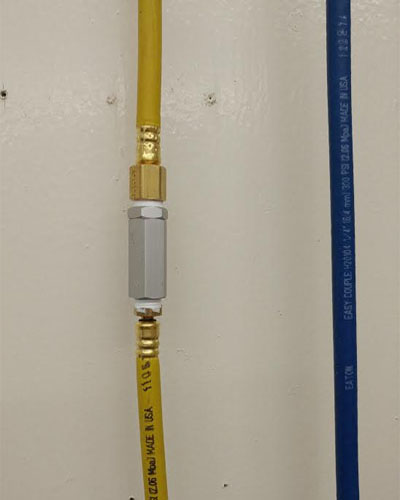 We repair and adjust all models of backflow test kits with normally a 1-3 day turn around.